for mobile devices
PROMT Corporate
If you use PROMT Translation Server 10 at your office, we advise you to download our PROMT Corporate app for free. After you've entered the URL of your corporate translation server, you'll get mobile access to your corporate solution anytime, anywhere. Privacy is guaranteed.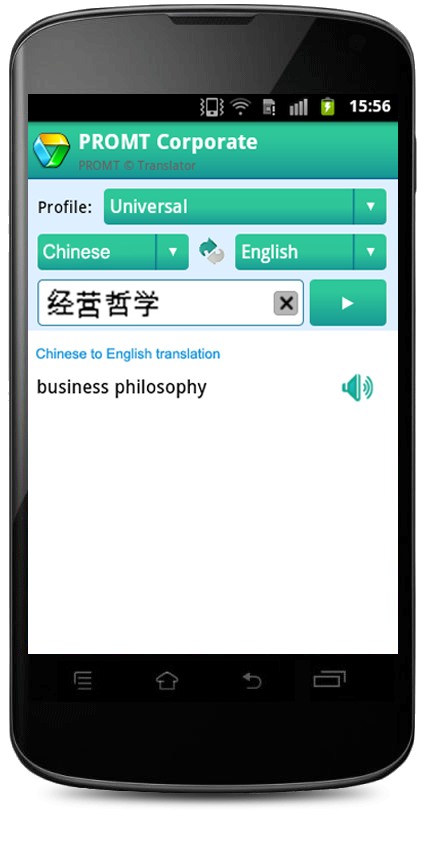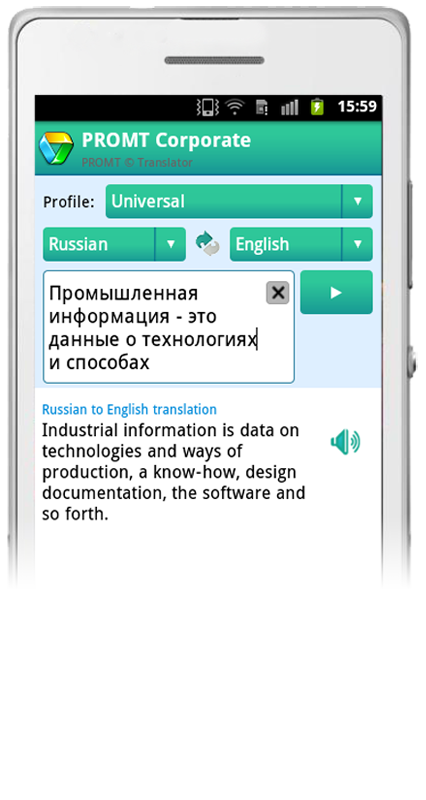 Privacy
The privacy of translated information is guaranteed, even if you are working from home or on a business trip. PROMT Corporate uses your corporate translation server, so the translated information doesn't leak to any third parties.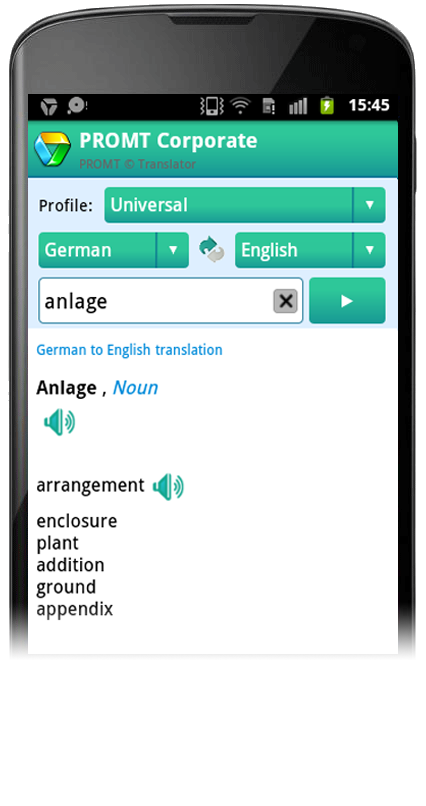 Languages
Translate between 15 languages: English, Bulgarian, Chinese (two variants), French, German, Italian, Kazakh, Latvian, Polish, Portuguese, Russian, Spanish, Turkish, and Ukrainian.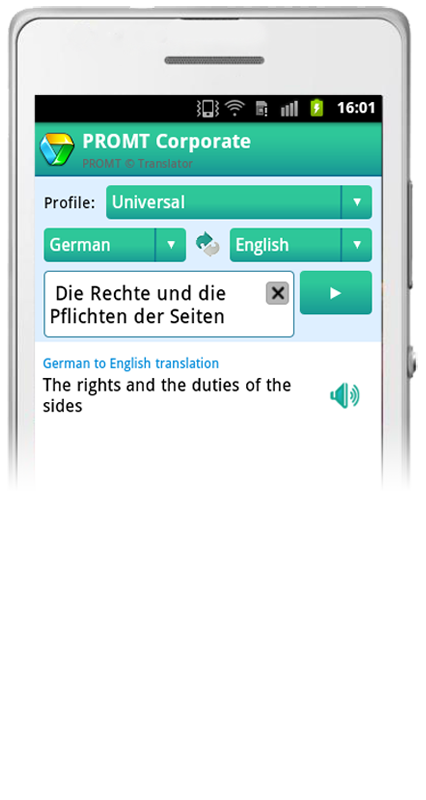 Translator and Dictionary for Your Business
PROMT Corporate combines a translator and a dictionary, so you can translate websites and texts or search the dictionary for the translation of a word or a set expression.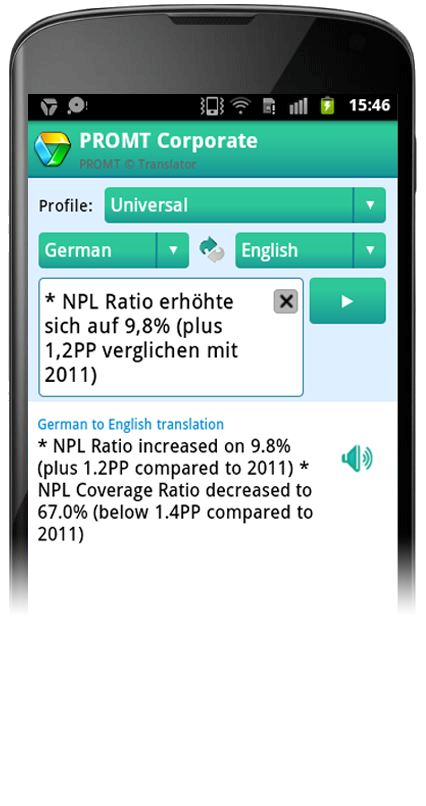 Translation by Document Type
You only need to choose a translation profile depending on the type of content (emails, agreements, manuals, etc.) to improve the translation quality (only for industry-specified solutions).
© PROMT, Ltd., 2003–2015