PROMT Translation Software and Dictionaries: Case studies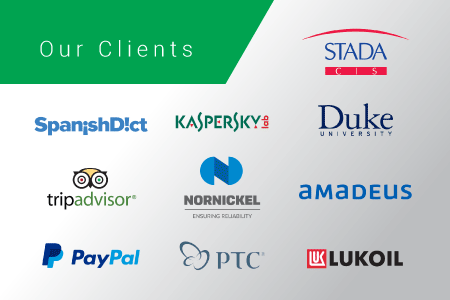 PROMT solutions are used in more than 10,000 large companies around the world. Discover the most insightful cases of PROMT systems implementation in the key spheres of economy.
Toll: 1-415-913-7586
Toll Free: 1-877-595-5181
Recent awards

The test laboratory of PC Magazine/Russian Edition marks
PROMT IT and telecommunications
as the product which received the highest score of experts at laboratory tests.
PC Magazine/Russian Edition
June 2013

PROMT SMB was named the best by
PC Magazine/Russian Edition
.
PC Magazine/RE
November 2012