CONFIDENTIAL TRANSLATION
of documents and business correspondence
WHAT TASKS CAN YOU SOLVE
Increase efficiency
With PROMT solution you can read any texts and documents in English or German, no matter how complex they are, translate business letters, instant messages, presentations, entire web-pages or selected fragments. And all of this right in your PC-environment – without switching between applications, and with no limit on volume.
Ensure confidentiality
Using PROMT Master NMT to translate private or sensitive information, you can be sure of complete confidentiality and security. None of your data, even accidentally, leaks out or becomes vulnerable. Remember that when using free online translation services you are not safe from leaks, and online translator owners or their partners may use any of the translated content.
Reduce translation costs
You can reduce translation costs if the translation department of your company also uses PROMT Master NMT. Translation made by AI-based solution is very accurate, it needs very little post-editing. You can quickly prepare a report or a presentation, localize content such as a website for users around the world, and translate texts of large volume at a lower cost.
Awards and Testimonials
The high marks from the experts of the Association for Computational Linguistics (ACL) for PROMT Technology
One of the top desktop translators according to Top Ten Reviews
The largest companies rely on PROMT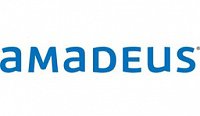 Amadeus is the leading provider of cutting edge IT solutions to the global tourism and travel industry. Amadeus customers include leading airlines, hotels, railway and other passenger transport services and travel agencies. Amadeus Information Technology, LLC is a subsidiary of Amadeus IT Group and is responsible for the distribution of Amadeus' products and services in Russia, Armenia and Belarus.
CEO of Amadeus Information Technology, LLC (Amadeus Russia):
Read case

English

Russian
On this page you can pick up an additional language package and purchase a plugin for SDL Trados. To purchase the required add-on, click "Buy".
Possible payment methods:
You can choose the payment method which is most convenient for you. The PROMT online store offers you the following options:
PROMT guarantees
Each client receives high-quality and quick order fulfillment. We also guarantee the confidentiality of any data.