How to install PROMT Agent
for Windows
1. Click on the PROMT agent for Windows icon in the Install applications menu on the bottom of any PTS web application page



2. A window with instructions will appear. Download the installer by clicking the link. Pay attention to the PTS server connection string in the opened window, this information might be useful to you later on.



3. Launch the installer and follow the instructions of the Installation wizard.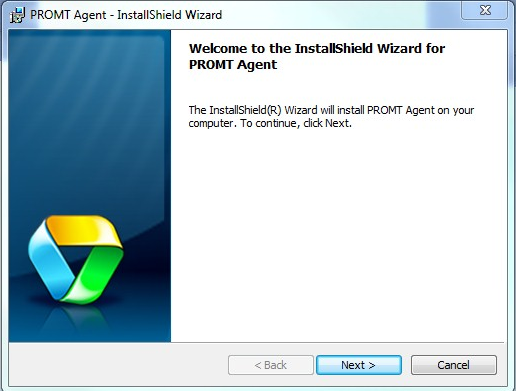 4. After installation is finished, launch PROMT Agent (Start -> All Programs -> PROMT -> PROMT Agent)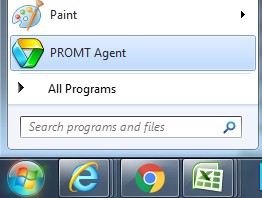 5. The PROMT Agent icon will appear in the notifications area. Check the settings of connection to the server. Right click the icon and select Settings from the menu.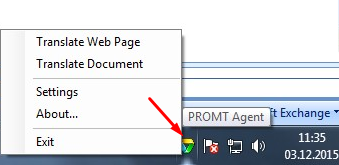 6. In the Connection tab specify the server connection string (see point 2 of the tutorial), your login and password.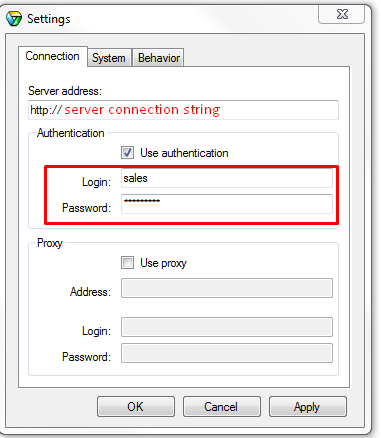 7. Start using PROMT Agent. Select a text to be translated and double-click the Ctrl key.
If you have any questions, please, contact system administrator in your company.

© PROMT, Ltd., 2003–2018