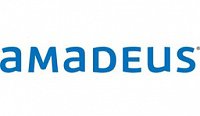 Amadeus is the leading provider of cutting edge IT solutions to the global tourism and travel industry. Amadeus customers include leading airlines, hotels, railway and other passenger transport services and travel agencies.
Amadeus Information Technology, LLC is a subsidiary of Amadeus IT Group and is responsible for the distribution of Amadeus' products and services in Russia, Armenia and Belarus.

Valery Khrabrov, CEO of Amadeus Information Technology, LLC (Amadeus Russia):
One of our key goals is to make work with Amadeus easy and convenient for representatives of the Russian tourism industry. The launch of our application is yet another step that facilitates the work of travel agents in Russia. Thanks to modern technologies even those who lack advanced English skills and terminology fluency will be able to serve customers at the highest level thus raising the effectiveness of work and quality of service.