CONFIDENTIALITY
Deployment on-premises or in a private cloud providing secure translation within company's network

EFFICIENCY
Improving personal productivity of employees while working with foreign-language documents

RESPONSIVENESS
Instant translation preserving all key parameters on any platform – Windows, Linux, Mac OS X, iOS, Android.

FLEXIBILITY
Additional customization through user dictionaries and language models for different use cases
Product's features
Translation for any tasks
An accurate translation of texts of any size, modern general purpose dictionaries and specialized science- and industry-specific dictionaries – all you need to translate in one application.
Translation in the right place
PROMT Agent allows for translating without switching between application screens. Simply select a word or a text fragment in any program (MS Word, Excel, PowerPoint, Adobe Reader/Acrobat, any browser, instant messengers) and the resulting translation will appear in a popup window alongside of the original text.
Translation based on industry and corporate specifics
Specialized dictionaries and profiles, various tools for fine linguistic tuning, capability of agile integration into corporate resources (dictionaries, glossaries, Translation Memories, lists of proper names), translation in respect of corporate style.
Must have for company translation departments!
Integration with Trados Studio, Memsource and machine translation customizability significantly speed up the preparation of professional translation - up to 35 percent.
Translation of documents with just one click
The translator application takes into account the type and subject matter of the document, preserves the formatting, consequently optimizes the work with documents in foreign languages and cuts the time of translation of reports, presentations, marketing materials. It supports translation of documents of different formats - doc(x), xls(x), ppt(x), rtf, html, xml, pdf, bmp, jpeg, .odt, .ods.
Successful correspondence with customers and partners
PROMT Agent will hasten correspondence with foreign customers and partners translating words and single sentences, entire letters from foreign to native language and vice versa directly in the mail client.
Integrated reference resources
PTS includes an expanded and updated general vocabulary with tips when entering a word and a convenient search including morphology, as well as a large database of examples of translations made by professional translators on various subjects.
Easy administration
Powerful, but easy to use administration tools, supported integration with the Microsoft Active Directory.
Global companies work with and trust PROMT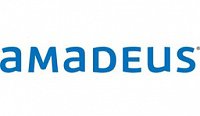 Amadeus is the leading provider of cutting edge IT solutions to the global tourism and travel industry. Amadeus customers include leading airlines, hotels, railway and other passenger transport services and travel agencies. Amadeus Information Technology, LLC is a subsidiary of Amadeus IT Group and is responsible for the distribution of Amadeus' products and services in Russia, Armenia and Belarus.
CEO of Amadeus Information Technology, LLC (Amadeus Russia):
Read case
Translation technologies
Version 19 includes updated translation modules which greatly improve quality of translation of technical, scientific and news texts. Learn more
Linguistic data
The content of the PROMT look-up dictionary has been updated. One can easily find translations of words, set expressions and grammar reference.
Document translation
The new version supports translation in OpenDocument Format (.odt, .ods).
PROMT Agent
The upgraded PROMT Аgent now works in two modes: The single-window view is designed only for selecting the translated text in third-party applications, and the double-window view is intended for typing the source text.
Corporate data
The new version includes even more tools for integrating corporate data into the system (dictionaries, glossaries, Translation Memories, lists of proper names) for purposes of machine translation use and as a reference resource.
Translator supports 25+ languages and 88 language combinations. A list of languages is selected on buying and has a bearing on the solution price:

English

Arabic

Bulgarian

Hungarian

Dutch

Hebrew

Spanish

Italian

Kazakh

Chinese
Simplified & Traditional

Korean

Latvian

German

Polish

Portuguese

Russian

Turkish

Uzbek

Ukrainian

Farsi

French

Finnish

Japanese

Hindi
If a ready-made industry solution of PROMT cannot satisfy a client's requirements, PROMT Translation Server 19 can be additionally configured in accordance with a desired data domain with determination of a highly specialized terminology using several methods:

You may use the ready-made PROMT Dictionary Collections as well as the user dictionaries which are developed specifically for the customer.

Get the customization as a gift (for free) from PROMT experts.

Translation Memory - an efficient way of translation of typical documents (contracts, specifications on goods, etc.).
REQUIREMENTS FOR THE SERVER PART OF PTS
A dedicated server (physical or virtual) with the following characteristics:
processor with 2 or more cores (4 or more recommended);
4 Gb* RAM (8 Gb is recommended*)
10 Gb * of free spase on disk (20 Gb recommended)
ОС – Microsoft Windows Server 2008R2/2012/2012R2/2016.
* Requirements for RAM and disk space are specified for the packages without statistical components.

Additional requirements:
For MS Office 2003 files translation (doc, xls, ppt), MS Office 2007 or higher should be installed (it will significantly improve the quality of MS Office 2003 files processing and translation);
for Windows-authorization support, the server should be placed in one domain with users (or in a domain that has trust relationships with user domains).
language pairs with statistical components should be installed on the PTS-separate server (physical or virtual) with the following characteristics:
8 - 128* Gb RAM (depending on the number of statistical models); for simultaneous operation of all models 256 GB is recommended

10 - 120* Gb of free spase on disk for each model
* for more information about requirements for various packages with statistical components please contact PROMT company.
REQUIREMENTS FOR THE client part of PTS
a. Supported browsers

Microsoft Internet Explorer Versions 9–11;
Microsoft Edge;
Mozilla Firefox version 24 and higher
Google Chrome version 25 and higher.

b. PROMT AGENT applications

Microsoft Windows 7 SP1/8/8.1/10;
macOS 10.8 Mountain Lion/10.9 Mavericks/10.10 Yosemite;
iiPhone or iPad with iOS 8 and higher
Smartphones and tablets on Android 4.1 and higher
Windows Phone 8.1;
Linux RHEL/CentOS 7.0 and higher, Ubuntu 14.04 and higher, Debian 8.0 and higher.
Documentation – description of PROMT Translation Server Intranet Edition


The PROMT Translation Server cost depends on the following:
Language pairs included,
Number of licenses,
On-premises or cloud based installation.
For PROMT 12 and PROMT 18 users: Upgrade discount 50% .
You can also subscribe to PROMT Translation Server.
To get a consultation please contact us via e-mail or by phone.
Our contacts:
We offer you to test our translator for free!
Try all opportunities of translation using PROMT Translation Server – you have a test drive period for 30 days! During this test you will be able to use all opportunities of the product: translate texts, documents and websites. During the test period our expert will answer all your questions by phone.