Неизвестный
Translate from photo
Surfing the Internet we often see images, photos with texts in a foreign language. Now we can understand the meaning of these texts with photo translator – a state-of-the-art automatic translation tool that recognizes text on images and allows translation of the recognized text into different languages.

When photo translation helps
You may need to translate from photo not only during the Internet surfing. For example, graphical elements are often used in documents, such as annexes to contracts, manuals, or training materials. You may also need to photo translate to translate a sign, signpost or advertising.

Photo translation technology
You can use text recognition programs to translate text in a photo or illustration. These programs use the OCR (Optical Character Recognition) technology, and allow you to extract text from an image.

The extracted text can be further translated using online translation service or translation software. But it is not very handy, as the operation is performed in two steps: text recognition and translation. However, many automatic translators are already equipped with OCR technology and allow you to immediately recognize text and then translate it into foreign language.

Photo translation quality
The quality of photo translation depends on:
Quality of recognition..The higher is the image quality, the better the technology recognizes the text. Nevertheless, the OCR program can sometimes recognize text only partially or with errors. If a recognized text contains a lot of recognition errors, it needs to be edited.
Quality of machine translation..
How to translate text from photo
You can translate a text from photo in different ways – depending on your needs. For example, if you want to translate a sign, you can install a mobile app with photo translation, specify the language of the original and output, and then take a picture of the text. The translator will recognize the text and display its translation. In the mobile app you can also translate text from photos stored in the gallery on your smartphone.
But if you need to translate a graphical element from e-document or e-book, take better advantage of PROMT translators for private and corporate users. All translators include a special component – PROMT Agent for selecting text in images, subtitles, and translating it into many languages.
Some PROMT solutions can even translate JPEG, BMP and PNG documents entirely.
Choose your
PROMT

mobile translator!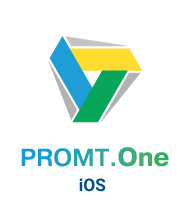 PROMT.One for iOS
Translator and dictionary for 20 languages in your iPhone, iPad and iWatch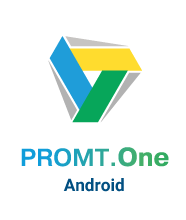 PROMT.One for Android
Translator and dictionary for 20 languages in your smartphone and tablet